Surely, convenience is key for motorists and those traveling on the road. Everyone driving longer distances will need to stop and fuel up at the very least during their trip, and they likely stop at a location which serves their main needs. Typically convenience stores offer a perfect solution to the motorist in transit: somewhere to fuel up, park, get ice, supplies, food, or beverages, along with many other amenities or perks of the location. In recent years, convenience stores have risen in popularity with consumers, with plenty of reasons to cite.
Simply Convenience
It's actually in the name! C-stores are designed and focused on providing convenience for their customers or consumers. Fuel is a necessity when you are traveling out on the road, and stopping for fuel is part of that necessity. Convenience stores offer the traveler a one-stop shop for other items they might also want while traveling. To make the most efficient use of your time spent filling up your tank, you can visit the store inside to stock up on snacks and supplies for the road. It makes a big difference when you are short on time and need to maximize each stop you make while traveling. If you can stop, fuel up, get all the supplies you might need while also allowing the option of parking to stay overnight, that's the option most likely chosen. Gas stations that only offer fuel are likely not the first choice for many long distance travelers.
Smaller Selection is Time Saving
Another way convenience stores provide a smart and preferred experience is how economically you can spend your time. When you are out on the road, typically the things you purchase to eat on the road are not things that you need to prepare. So, you likely would not need the variety in selection of items as you do at the grocery store, just a few options to cover your bases should suit most people's needs. The smaller selection of choices for snacks or beverages allows you to move quickly in to make your purchases and back out to continue your travels. From the proximity of the pumps or parking spots to the inside shop counter, it allows for a fast and easy transaction for all parties involved. For this reason,
convenience stores are a popular choice for travelers
- it is one of the quickest transaction times on average.
You Can Find Them Everywhere
Following the trend of making it easy for the customer, another reason so many people make their stop at a convenience store is because they are prevalent. As they have become more in-demand, you'll likely see more of them as time goes on since they have become such a normal or expected part of travel routines. As the US highways system was put in place and expanded, the need or demand for convenience stores grew with it.
People are typically familiar with the features and they are so prevalent in fact, that there are close to 155,000 convenience stores across the US. It certainly provides some measure of reliability knowing that many of the all-important supplies we require while traveling will be found in most cities. Beyond travelers, convenience stores in larger urban settings are also popular as a quick stop for groceries or other supplies.
Contributing to a Local Business
Chances are, depending on the city or region you visit, you might be supporting a local business by stopping at a convenience store and gas station. Often, these local c-stores in cities all across the country are owned and operated by a single proprietor or family-owned. Instead of visiting a large chain store, you might be contributing directly to the local economy and supporting a small locally-owned establishment. If you're visiting a convenience store nearby some other local shops or entertainment venues, consider planning it into your stop! You can incorporate some local sight-seeing and lend additional support to the community.
Amenities at Your Service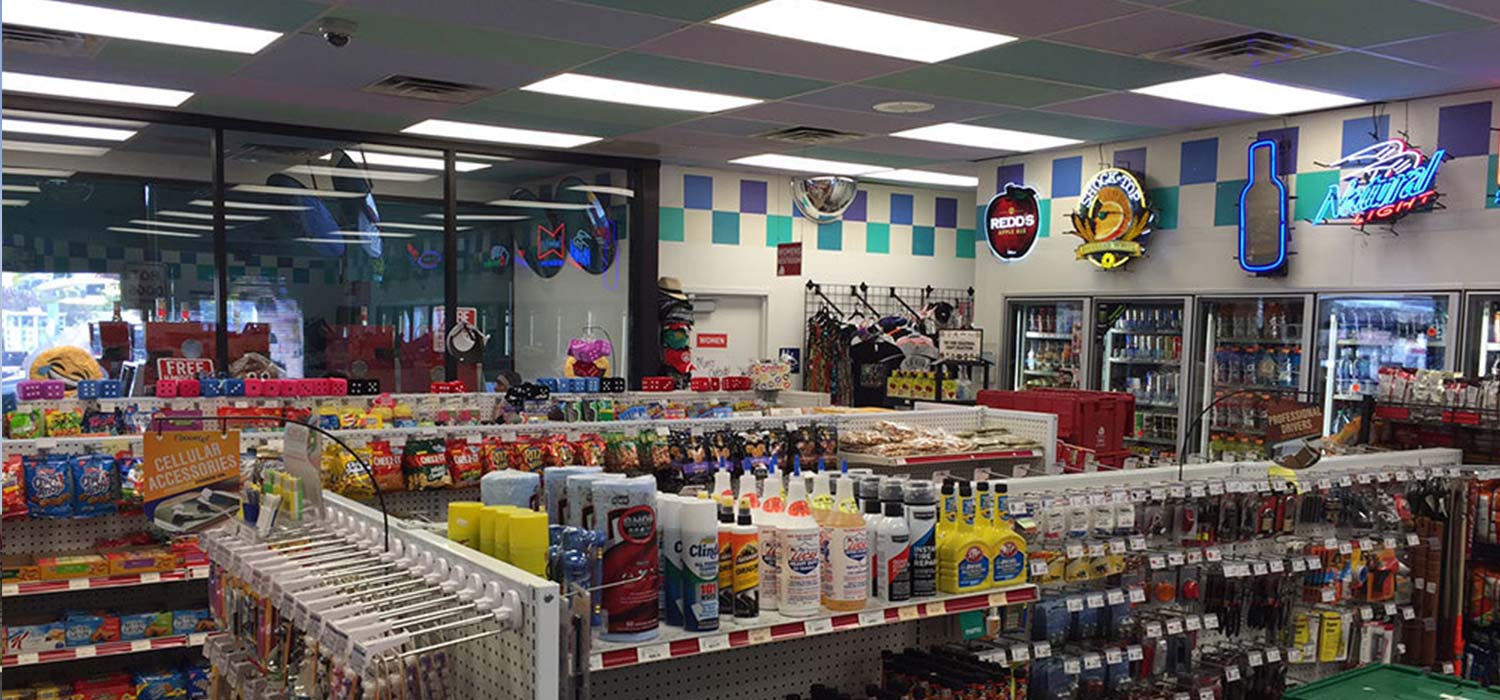 At Virgin Valley Food Mart, we can provide our customers with much more than just fuel. Our location serves as the
perfect place to park and stay
with us if you're driving an RV or trailer. Our location is right across the street from plenty of entertainment at the casinos as well as additional dining options. You can stock up on snacks and food from the food mart before heading back out on the road. If you plan on doing sight seeing, check in with us to learn about some of the local highlights. You might visit Whitney Peaks or Gold Butte to see some of natures splendors, or just head over to the Mesquite Visitor's Center to learn about the history of the area along with memorabilia.
At our location, you can enjoy free wifi while visiting, and we have pricing for your stay by the hour, the day, or the week depending on how long you've planned your stay. Our facility even offers propane for purchase, so you'll be covered on all fronts for your trip. If you're heading out camping you can stock up on ice and any other campfire necessities at the food mart. With the growing number of convenience stores around the country, its a smart idea as a traveler to become familiar with some of your favorite spots. The most convenient location in between Nevada and Utah is Virgin Valley Food Mart in Mesquite, NV. Be sure to stop in our store while you're on the road traveling to or from Las Vegas.